L'équipe est fière de vous annoncer la sortie de
Linux Mint 17.1 "Rebecca" Cinnamon
.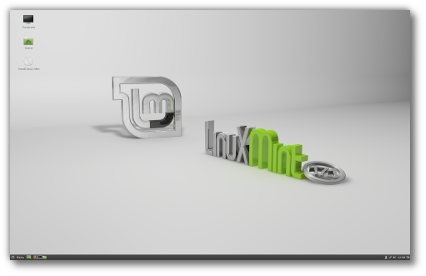 Linux Mint 17.1 Rebecca édition Cinnamon
Linux Mint 17 est une édition à support long terme et qui sera supportée jusqu'à 2019. Elle arrive avec les logiciels à jours et plusieurs affinements et plusieurs nouvelles fonctionnalités qui rendent votre bureau plus confortable à utiliser.
Un coup d'œil sur les nouveautés:
Pour une vue d'ensemble et des captures d'écrans, veuillez visiter: "
What's new in Linux Mint 17.1 Cinnamon
".
Informations importantes:
Il y a des informations importantes dans
Release Notes
:
Migration Keybinding
Problèmes avec Skype
DVD Playback with VLC
HiDPI
EFI Support
Swap mal configuré avec le chiffrement du dossier "home"
Résolution des problèmes de freeze avec les GPUs NVIDIA GeForce
Démarrage avec les CPUs non PAE
Problèmes avec les applications KDE
Autres problèmes
Veuillez les lire pour être au courant des problèmes connus et leurs solutions concernant cette release.
Les exigences système:
Processeur x86 (Linux Mint 64-bit nécessite un processeur 64-bit. Linux Mint 32-bit fonctionne sur les deux processeurs: 32-bit et 64-bit).
512MB de RAM (1GB est conseillé pour une utilisation confortable).
5 GB d'espace disque (20 GB recommandé)
Carte graphique capable d'afficher une résolution de 800*600
Lecteur CD/DVD ou port USB
Instructions de mise à niveau:
Pour faire la mise à niveau de la version RC, lancer l'utilitaire de mises à jour et appliquer toutes les mises à jour de niveau 1.
Si vous voulez faire la mise à niveau de Linux Mint 17, veuillez attendre quelques jours le temps qu'une nouvelle version de l'Update Manager soit disponible pour vous. En même temps, vous n'avez pas besoin de télécharger ou reinstaller quoi que ce soit. Nous ferons les annonces la semaine prochaine lorsque tout est prêt.
Téléchargement:
Md5 sum:
32-bit: d1a9474f4f48c3a2220ddd1ff57f76b3
64-bit: 0307ffcd5046c176599904193899426e
Torrents:
HTTP Mirrors for the 64-bit DVD ISO:
Télchargement Alternatifs:
Les images sans codecs:
Les distributeurs et les magazines dans le Japon, USA et les pays où la distribution des codecs peut causer un problème peuvent utiliser la version sans codecs.
Ces images seront disponibles dans la semaine prochaine pour les versions MATE et Cinnamon à l'adresse suivante:
http://www.linuxmint.com/release.php?id=23
Images OEM:
Les constructeurs peuvent pré-installer Linux Mint dans leurs ordinateurs en utilisant les images d'installation OEM. Ces images seront disponibles la semaine prochaine pour les version MATE et Cinnamon en 64-bit à l'adresse suivante:
http://www.linuxmint.com/release.php?id=23
Amusez vous bien!
Nous attendons vos retours. Merci pour avoir utiliser Linux Mint et amusez vous bien en testant cette nouvelle version!